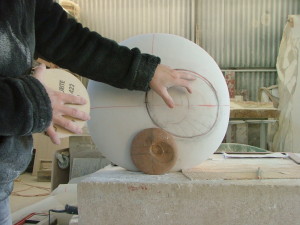 Her workshop is in Aix-en-Provence.
All the year, her place…all the time…
Certificates of authenticity
All her works are unique and sold with a certificate of authenticity.
Where to find her works?
They are sold at the workshop or at exhibitions held in art galleries or various other places.
Besides, some projects may be worked out with an architect or a private person.
Prices
A catalogue with prices
Partner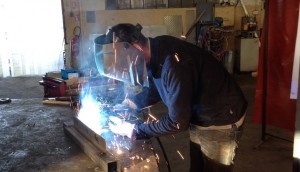 DMG Welding and machining workshop
She works in a partnership with the firm DMG (hollowware manufacturing, machining )
This enable her to use his facilitie.
Equipment and staff:
For my work I can make use of :
A 500 square meters and more workshop
A design department equipped with CAO 3 D that can realize calculations (Solidworks)